Golden Ram
West Chester University
Image Size 10" x 15"
Signed, Limited Edition: $80
Artist's Proofs: $160
Original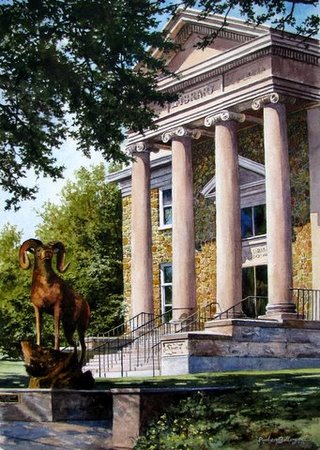 Team mascots create a sense of pride and unity. In 1932, the "The Golden Ram"

was introduced as the official mascot of Pennsylvania's West Chester State's Normal School, now known as West Chester University. The statue pictured here was created some seventy-five years later and presented to the University as a gift from the Student Government Association, 2003 - 2007. Artist Richard Bollinger has painted the permanently installed sculpture as it appears to stand watch over the school's historic Francis Harvey Green Library.

| | |
| --- | --- |
| Original | Call Studio |
| Signed, Limited Edition: $80 | |
| Artist's Proof: $160 | |